How To Pay for School By Having a Side Hustle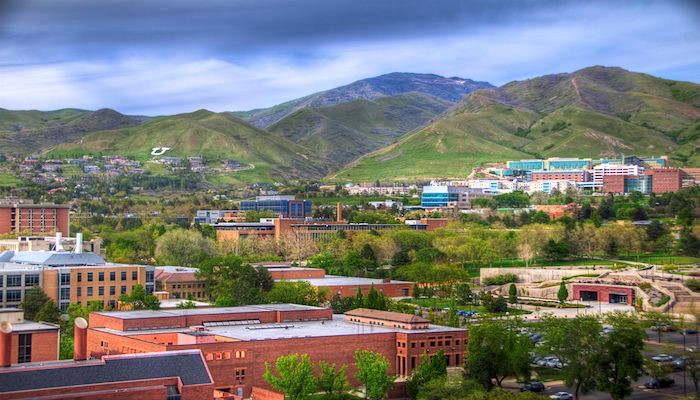 The start of the new semester is coming up which means tuition payments are right around the corner. It is a challenge for many students struggle to pay for college. In our office, we often tell students that there are three ways to pay for school. This can be done through scholarships and grants, student loans, or your own money. The average college student doesn't have thousands of dollars sitting around in their bank account. Most of the time, students are living paycheck to paycheck with a part-time job. One of the ways I was able to graduate debt-free was having a side hustle.
Throughout my four years of college I've worked not only one job, but multiple. My first 'adult' job was actually here, at the PMMC! Besides working part-time during fall and spring semesters and full time during summer, I also taught piano to several students. I worked 20 hours at the PMMC while being a full-time student and then I taught 16 piano students throughout the week from Thursday-Saturday. Totaling close to 30 hours of work per week during school and 40+ in the summer. By having that extra income, I was able to fund my own college tuition.
In addition to those 30 hours working at the PMMC and teaching piano, I had another side hustle. I would also do hair for weddings and high school dances. This wasn't super often but $30 here and there doesn't hurt. Plus it only took an hour to earn. The third side hustle was found in art. I was able to create paintings and wedding invitations and got paid good money to be creative, which was awesome. For me finding something I enjoyed and could make an income from was super fun and it didn't feel like a "job."
My tip for you is to find something you're good at and find a way to monetize it. If you can't think of something you're good at, ask someone who knows you very well! Sometimes you don't see the talents you have but others can. For me that was teaching piano, doing hair for people and creating custom artwork. I know that we all have our own special talents and skills that we can make money off of. Whether it be lawn keeping, detailing cars, babysitting, cleaning and organizing, coaching sports, etc. The money made from doing side hustles can really add up and help pay for college. I promise that taking a few hours out of your day won't kill you while you're in school as long as you have a plan. Now, go use your talent and make some money!