Getting Your Body and Budget Ready for Summer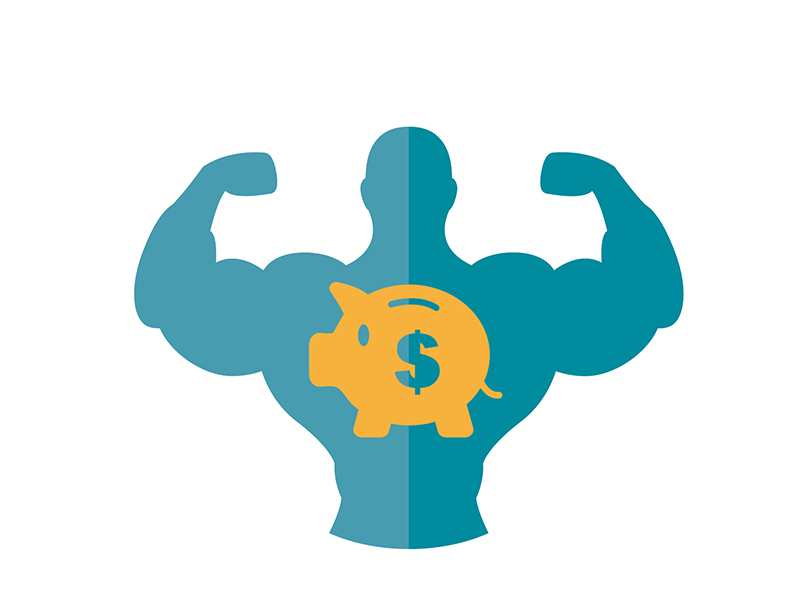 As Summer approaches there is a cultural focus on getting our "summer body" in shape. A quick Google search will pull up a plethora of websites claiming to have the answers for how to get a great "summer body." Have you considered getting your budget in shape this summer as well?
Research published in the Journal of Financial Counseling in Planning by Yoon Lee, PhD, who is an associate professor in the department of human development and family studies at Utah State University found that "poor financial status (is) significantly associated with high BMI for both men and women." Lee used data from the 2014 Health and Retirement Study (HRS) to study the association between Body Mass Index (BMI) and financial status in middle to old age of men and women.
Body Mass Index (BMI), which, according to the Center for Disease Control and Prevention, is a person's weight in kilograms divided by the square of height in meters. Lee's research shows that BMI does relate to your financial status in middle to old age. Lee found that obese women had significantly lower levels of income and net worth than those of normal weight and overweight women.
It has been noted that losing weight improved financial position, and good physical health positively influenced the decision to contribute to a 401(k) retirement plan (Gubler & Pierce, 2014.) Not to mention that if you have a higher BMI, you may incur more health costs in middle to old age.
Many employers are now offering wellness programs and incentives to their employees who make healthy lifestyle choices according to Cigma. The goal of these wellness programs and incentives is that healthcare costs will be reduced over time for both the employees and employers. There are rules and regulations surrounding wellness programs and incentives that were put into place January 1st, 2014 as part of the Affordable Health Care act. Some employers offer rebate programs, or the opportunity to select gift cards for occasionally having your BMI, Cholesterol and other healthy factors within a healthy range. Check with your healthcare provider to learn more about wellness programs and incentives.
In addition to your body, the summer months are a great time to take control of your budget. It can be easy to find summer entertainment that is free or low-cost on and off campus. Take a look at the University of Utah Arts department calendar and social media accounts to find free or low-cost events happening around campus. Campus and Outdoor recreation also has a program in place where students can rent outdoor equipment at a 25% discount for outdoor activities.
If you're a student, take advantage of getting a summer job and setting the savings aside to pay for expenses you'll have during the school year. There are a lot of different places you can keep your money to have throughout the school year, including savings accounts where your money can grow with interest. The Personal Money Management Center is open during the summer. As a University of Utah student, you can schedule a free one-on-one financial counseling appointment with a financial counselor from our office.