How to Save for The Holidays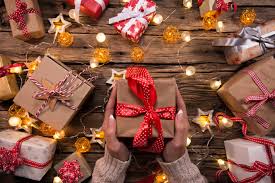 The holidays are around the corner and we know that means we're gonna have to stock up on gifts for everyone and anyone. As a broke college student, I can't afford to budget hundreds of dollars but I want to make sure that my loved ones feel special. Let's take a look at some unique and frugal places to find gifts.
Discount Stores
Stores such as Big Lots, Five Below, Marshalls, and HomeGoods are all examples of stores that have fun and creative gifts to give to friends and family. A good tip is to plan a few weeks in advance so that way each week you dedicate a gift to a different person. This enables you to not wreck havoc on your bank account and stay ahead of the holiday madness. eBayOnline shopping has become the most efficient way to get what you need with access to nearly everything in the comfort of your home. They have products in technology, clothing, collectibles, and plenty of toys for children. eBay is a great resource and it can be fun to go hunting for all the right gifts.
Etsy
With the global pandemic of COVID 19 this is a great way to go about gift shopping safely and support local artists. Personally, I am a huge fan of Etsy as a multitude of goods allow you to customize them to whatever you'd like. Items range from jewelry, art, crafts, and entertainment needs. If you want a unique and thoughtful present this is a great solution.
MercariIf you like bargain shopping, downloading the app Mercari is a great way to find gently used or brand new products for a great price. You can also sell things like clothing, household items, makeup, video games, decor etc. to earn extra money.
About the Blog
The Financial Wellness Center's discussion channel for insightful chat about our events, news, and activities.