Falling Out of Debt and Jumping Into Savings
Your alarm rings, it's 8:00 am. You struggle to get out of bed and after being on your phone for what feels like forever, you finally find the will to get up and begin your day. You make yourself a fresh cup of coffee, and as you go outside you feel the cool breeze on your skin reminding you that fall has just begun. You smile, go back to your room and change into your comfiest sweater.
Then reality hits as you remember the glaring $0 in your savings account. It's okay, we've all been there (I certainly have). Now more than ever it is absolutely crucial that all of us begin to save. Remember that we are all on different stages in our financial wellness journey, so saving even just $1 or $2 means that you are taking charge of your finances, your life, and your overall well-being. Here are some fall financial tips on how to start saving!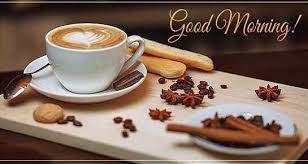 Asking the Tough Questions
Before you start saving, you need to ask yourself the following: who am I saving for, what am I saving for, and why is it important to me? Once you figure out the answers to these questions, it will be easier to set aside money because you are doing it for a specific reason. Since your savings goals often aligns with your personal and financial goals in life, it is important to be aware of your why.
Open up a Savings Account
Saving is important because it gives you financial freedom and financial security in case of any unexpected future events (hello covid-19). And so, opening up a savings account or several, will give you the confidence and security you need in knowing that your money is in a safe place (and your earning interest!). There are several savings accounts that you can open that fits nicely with whatever savings goals you may have. For example, for short term financial goals or emergencies, we suggest getting a general savings account. For long term goals like a downpayment on a house, we suggest opening up a 5-year certificate of deposit because of the higher interest rates attached.
Thaiss Tip:NEVER, and I mean never, pay monthly fees for a savings account. If your bank or credit union is charging you a monthly fee for your savings account, it might be time to start looking into a new financial institution.
The best way to start saving is to review your monthly budget! Take a look at your current spending habits. What are they? Is there something that you can limit (bye-bye sushi) and instead add into your savings account? You might be surprised to know that, yes! There is something you can limit. You might save hundreds of dollars if you do.
Arguably my most favorite part about fall has got to be the fall fashion, which means I don't have a lot of summer clothes to be selling, but you might!! Consider selling any summer clothes that don't fit or you don't like in order to make a couple bucks. Consider having a yard sale, or even better and safer, sell your clothes or any additional items online!
Okay I lied. My favorite part about fall is the fun fall activities that we get to do! Since we are in the middle of a pandemic, I haven't been doing many of these activities. BUT, that's not to say that there aren't any activities that can be done while staying safe and saving money, right? Consider some of these frugal, yet fun activities that will help you save money!
Go on a hike and enjoy the changing leaves

Carve pumpkins at home with family or friends

Have a fall photoshoot

Make caramel apples

Have a Halloween movie marathon

Make your own fall decorations

Make pumpkin pie
About the Blog
The Financial Wellness Center's discussion channel for insightful chat about our events, news, and activities.