Money and Moving
Congratulations! You are moving into your new place! As exciting as it can be, things can be daunting. Packing up and moving can take anywhere from days to weeks to months depending on where you're going and how much you have to move. Hopefully, these tips can help you think through the process of moving and simplify your life.
Find Free Boxes on KSL or Facebook Market
When moving, you don't have to spend an arm or a leg to buy boxes. You can usually find some boxes for free onKSL or Facebook Market. You can even ask some companies if they have any large boxes that they were going to throw out. This way you're helping them out by taking it off their hands and you'll get your item free of charge. When packing you'll be surprised how many items you have in your house so having plenty of boxes will be well worth it.
Label and Organize
To make life a little easier, label the boxes, and organize it per room. If you're going to pack up the kitchen items, make sure to label accordingly. You might want to organize it by utensils, or cookware, glassware, etc. Doing so can prevent breaking items since you know what's in it. You can also layer glassware and porcelain with towels and rags from your kitchen. That way you'll have everything together while keeping it protected with the rags. If you're working on your room, you can simply keep all your clothes on the hanger and grab a large plastic garbage bag, and put it over your clothes. That way your clothes stay clean, on the hanger, and when you move into your home, you can simply take it out of the bag and place it on the rod. No need to fold your clothes and get them all out again.
*Pro-tip: Pack up things you know you won't be needing or using soon. Nothing is worse than needing to dig an item out of several packed boxes. I would also suggest putting needed items such as toiletries, a few items of clothing, and any medical needs stacked on top. That way you don't have to move everything around to get to it.
Sell or Donate
When packing things up you might find clothing or items you've totally forgotten about or barely use. This is a great time to donate unused items or have a yard sale. It's pretty pointless to pack up items that you won't be using in your house so you might as well sell them, or give them to someone who will use it. This is a great way to make some cash on the side and have someone take a load off of you.
Point A to Point B
Something some people won't think about is how much gas they will be spending from getting from point A to point B. Some thoughts when moving is how many trips you're going to take. If it's just to the next city it's no big deal, you can try to load most things into your car. Taking several trips back and forth can add up, so make sure you got most everything before driving
Big Load? Get a Moving Company
Sometimes it's just easier to hire a moving company, especially if you have a ton of things to move, you're moving across the country, state or you have large items. It doesn't hurt to have extra hands when moving, and sometimes calling the right people can make a difference.If you think you can get everything moved out in a day, it might be best to call in the professionals such as one in the Utah area called Muscle Men Movers. If you are on a time crunch, this will be a huge weight off your shoulders. They can help lift the heavy items and you won't have to worry about damaged furniture and injuries. These labor movers in Ogden, UT are without a doubt professional, have a schedule for timely moving schedules, and offer affordable options for your budget. It's always a good idea to make sure everything goes as smoothly as possible, and sometimes to assure that can happen is by hiring others.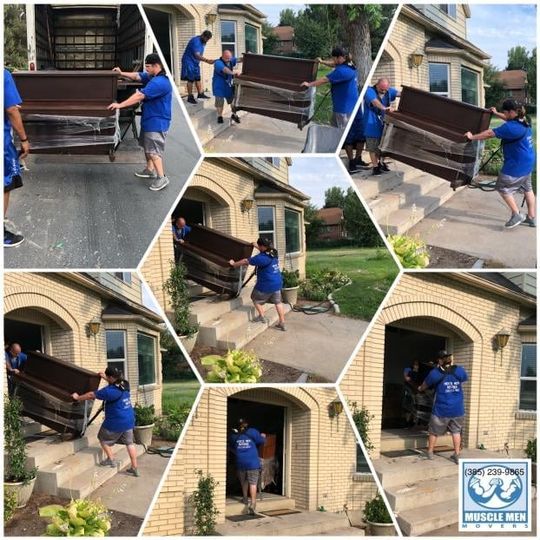 Well, I hope these tips help you the next time you move. Everyone's situation is different from one another so take these tips how you can. If you have more questions on how to save money please don't hesitate to reach out to our office and set up an appointment. Happy moving!
About the Blog
The Financial Wellness Center's discussion channel for insightful chat about our events, news, and activities.