Student Loan Forgiveness: What the Financial Wellness Center Wants You to Know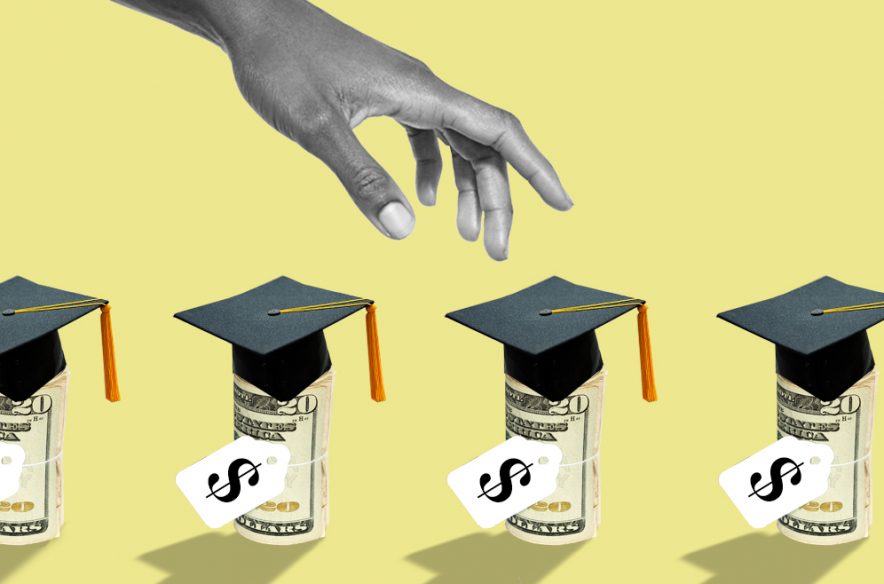 Over 300,000 Utahns have student loans and now over half of those with loans will either have their debts eliminated or reduced by at least half. This will greatly impact many in the University of Utah community, including some current students. Federal loans that were taken prior to July 2022 are eligible to be reduced or forgiven.
Utah borrowers do tend to have a lower than national average student loan balances, about $31,000 compared to the US Average of $36,689 with an average monthly payment of $282.
The Financial Wellness Center is excited for what this means for our University of Utah community. The opportunity cost of having those payments has been quite high. That money is now available to go to many other areas of your budget and our hope is that those who receive this debt forgiveness will take this opportunity to work on their financial goals that were out of reach due to the burden of repayment of student loans.
Debt is often a necessary financial tool that can be used to reach financial goals such as an investment in education or buying a home, but it is important to be intentional about the debt that is taken out.
Whenever we have more money available in our budget either through an increase in income or a reduction in expenses there are four things, we can do with it: spend it, save it, invest it or pay off debt.
Spending it would be things like increasing the amount in budget categories like entertainment or getting a new car or donating to charity.

Saving it would be setting it aside for a short-term goal, like creating an emergency fund or saving up for a down payment on a house.

Investing it would be putting into an asset that grows, like a stock or mutual fund. In fact, if someone had ten years left on their loans and were paying the average payment of $282 and now, they are able to invest that in the stock market at 10% for those 10 years then they would have about $58,000.

Paying off other debts with the money is another option and can help to improve your overall financial well-being.
Whatever you decide to do with this money, we hope you will be intentional with your choices. Make a plan. Set a goal. Think about how this can really make a change in your life.
The Financial Wellness Center has many resources to help you set and reach those goals.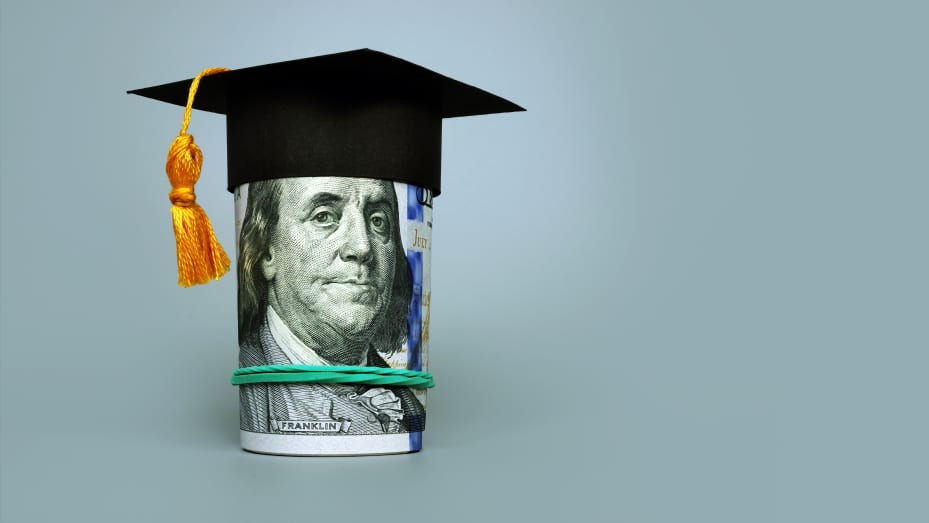 In the meantime, as we wait for more details to come out of how people can get the student federal loan forgiveness, here is what we know.
Any loan that is issued by the Department of Education is subject to forgiveness so long as the income requirements are met. This includes Parent Plus loans, Graduate Stafford and Plus Loan, federally consolidated loans and Stafford loans. No private loans are set to be forgiven including federal loans that were refinanced into private loans.

The forgiven amount will not be counted as income on your federal taxes but it could be depending on the state in which you live and if the debt amount is reported to the IRS.

Those single borrowers earning less than $125,000 ($250,000 for married and head of households) will get a federal loan forgiveness of $10,000. For those same people, those who were eligible for Pell Grants will get a debt forgiveness of $20,000. Adjusted Gross Income (AGI) from 2020 or 2021 will be used to determine eligibility, whichever is lower.

There will be no refund for loans paid in full prior to March 2020 or balances that are below the forgiveness guidelines.

If you paid on your federal student loans during the COVID waiver (anytime past March 2020) you may be able to get a refund on those payments, you can contact your loan servicer to check.

Federal student loan repayments will begin again in January 2023.

This forgiveness plan does not apply to any private loans.
The new rules of the Income Based Repayment plans have not been finalized and could change. But it was announced that the cap on income based repayments will be lowered to 5% of discretionary income instead of 10%. If you are on an income based repayment plan, interest will not to be added to the loan balance as long as required payments are made.
If you are on an Income Based Repayment plan and would like more information, please contact the Financial Wellness Center for a consultation.
The steps to take now are to make sure your information is current on studentaid.gov and with your loan servicer. If you are unsure if you received a Pell grant you can find out by going to studentaid.gov

Expect a slow load time since the traffic on that site is extremely high right now.
Beware scammers who will claim to help you get the debt relief faster by paying a fee. If someone calls you saying you need to pay or asks for your information please report it to ftc.gov
Please reach out to the Financial Wellness Center with any questions about this process or how you can reach your financial goals.
financialwellness.utah.edu
financialwellness@sa.utah.edu
Sources:
https://studentloanhero.com/featured/utah-student-loans-refinance/?utm_source=newsletter&utm_medium=email&utm_campaign=newsletter_axioslocal_saltlakecity&stream=top
https://www.calculator.net/future-value-calculator.html?cyearsv=120&cstartingprinciplev=0&cinterestratev=.8333&ccontributeamountv=282&ciadditionat1=beginning&printit=0&x=60&y=10
https://tax.utah.gov/general/new-info
https://consumer.ftc.gov/consumer-alerts/2022/05/scammers-are-offering-student-loan-unforgiveness