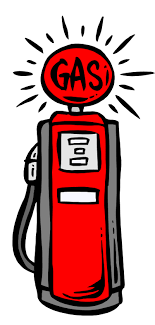 As we have seen in the past several months, gas prices have rapidly increased and the average national gas price is above $4.00. This hurts everybody's wallets, especially with the overall cost of living rising. Here are a few helpful tips I can give to you to save money at the pump, or use an alternative form of transportation.
Using UTA public transportation services is free for students, faculty, and staff members of the U. All you need to use these services is a valid university ID. These services can take you all over Salt Lake City and beyond. A good way to utilize this resource is taking the TRAX to the airport to save money on gas or a rideshare service like Uber.
Another way to make the most out of your gas is to group errands together into the same trip. This is called trip-chaining and it saves you time, gas and money just by running multiple errands in the same trip. Trip-chaining is very helpful for me because I plan out which stores I need to go to for the week and make a route. Having this plan saves gas and time which is very important to me.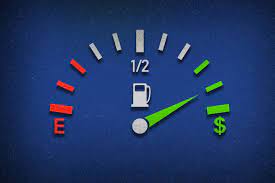 Many gas stations offer benefits including lower fuel prices if you sign up for their rewards card or membership. Maverik, for example, offers $0.02 off of gas prices for signing up for their rewards account, and $0.10 off per gallon if you have their credit card. Gas stations aren't the only place that offers membership rewards. Costco and Sam's Club offer discounted fuel prices if you have a membership or rewards card. These two big box stores usually sell gas for more than $0.20 cheaper than other gas stations. Personally, I have a Costco membership because I buy food there, and cheaper gas is a perk that comes with the membership fee. The membership fee is as low as $60 and grants you access to all that Costco has to offer.
Getting a membership at a big box store like Costco or Sam's Club can benefit you throughout the year, but before you sign up make sure it makes sense for you. If you're having to drive an extra 10 or more miles away to save $0.20 on a gallon of gas, you may be wasting your time, money, and ultimately gas. Chasing deals that are far away from you doesn't always benefit you. A way to avoid this is to look up the cheapest gas station closest to you, then calculate if it would be worth it to travel to a store like Costco.
AAA and Consumer Reports offer many fuel saving tips in the links below, but here are some key takeaways:
-Use AC less often
-Don't idle your car for more than 60 seconds if you don't have to
-Group errands together
-Properly inflate your tires
-Use a gas station app
-Slow down
-Check what gas your car needs (most cars don't need premium gas)
https://gasprices.aaa.com/news/fuel-saving-tips/
https://www.consumerreports.org/saving-money/how-to-save-money-at-the-gas-pump-a8520505361/
https://www.maverik.com/rewards/
https://customerservice.costco.com/app/answers/detail/a_id/857/~/what-is-the-difference-between-each-type-of-membership%3F