10 Cheap Date Ideas for the Month of February!
Americans usually spend around $150 dollars to treat their loved ones to a Valentine's Day date, but when you're in college it can be hard to keep up! These date ideas are all inexpensive and perfect for a simple and fun date in February!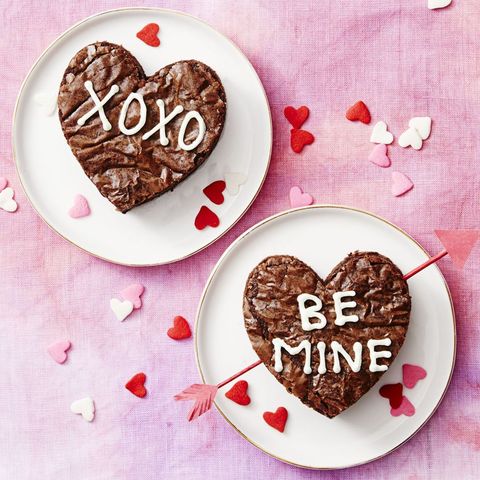 Go on a hike!
This date idea is a staple here in Utah, and for good reason! The Salt Lake Valley has tons of perfect trails, and the views in winter are breathtaking, so bundle up, bring some snacks, and spend some quality time outdoors! Click here for hikes.
Build a Blanket Fort and have a movie night
Valentine's Day doesn't always mean spending the night out, especially this year! For a more laid-back, but still memorable night, building a fort using blankets and pillows, stringing some fairy lights up, making popcorn and spending the night watching movies is a memorable and fun way to celebrate!
The tik tok 4 course challenge (cook it yourself if you're on a tight budget)
This trend has been all over the internet lately, and it's certainly more interesting than your typical Valentine's dinner! To do it, play rock paper scissors in four rounds. The winner of the first round chooses where to get drinks from, then appetizer, main course, and the final round chooses dessert. If you want to save even more money, cook the courses at home! Click here for awesome easy meals.
Sledding/tubing
If it snows, going sledding or tubing is a fun, inexpensive, and active way to spend your day. You could even close out the day by grabbing hot chocolate on your way home! Click here for sledding hills.
Paint night
Bob Ross paint nights are not entirely uncommon, and they are lots of fun! Spending an evening watching videos with good vibes and doing an activity that anyone of any skill level can exceed in, this is the perfect date night! Click here for an at home tutorial.
Online dance lessons
In-person dance lessons may be off the table for a while, but enrolling in an online dance course lets you take the experience into your living room. A modern, COVID-safe take on a classic date night may be exactly what you need! Click here for an online dance lesson.
Tying blankets for a local homeless shelter
A great way to spend a date night is working on something to help others! A great way to do this is to stay in and make blankets that you can donate! With the weather getting colder, it's needed more now than ever!
Rent Bird scooters
Exploring Salt Lake can be expensive, but renting scooters is a cheap alternative that lets you make your own path for as long as you want! Riding around the city can be exciting and lets you choose your own adventure!
Ice castles
The Ice Castles are a wonder unique to Utah, and they're around for a limited time, which makes them a perfect date night! Click here for more infomation.
Buy and decorate sugar cookies
Our final date idea is buying some sugar cookies from the store (or making your own, if you feel up to it!) and some frosting to decorate them with! Similar to decorating a gingerbread house, this date idea is great across seasons!
About the Blog
The Financial Wellness Center's discussion channel for insightful chat about our events, news, and activities.